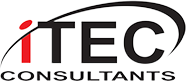 Contact Us Today!
1-844-764-4440
NJ - NY - PA - CT - FL

Home Automation to Create a Unique Outdoor Living Environment
The Limitless Possibilities of Outdoor Automation:
Unlock Your Lifestyle with Outdoor Automation Systems
Unlock the potential of your outdoor entertainment and living area with outdoor automation.
Contact us to learn more or view our work and experience the possibilities yourself.
Call Us Today, 1-844-764-4440
Proudly Serving NJ, NY, PA ,CT & FL
2019

i

TEC Consultants. All rights reserved.