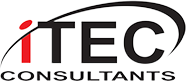 Contact Us Today!
1-844-764-4440
NJ - NY - PA - CT - FL

Automated Security System Installation
Smart Security Consultation for a Peace of Mind
Your home or office is one-of-a-kind, and it merits a security system that gives you the ultimate in protection. Enjoy complete peace of mind with a business or home automation security system from iTEC Consultants. Our specialists have designed cutting-edge security and surveillance systems to shield your most valuable assets.
Simply having a security alarm system isn't enough. Our solutions deliver custom security that takes into account your structure, its surroundings, and your lifestyle. After designing a custom security system, each component meticulously installed to blend into the ambiance.
iTEC goes beyond other security system installation companies by equipping and empowering you to utilize your technology. Check in on your space from anywhere or search through footage remotely, a must if you're away from your home or office for any length of time. Its the kind of protection you deserve.
Safeguard your largest investment and everything inside. Contact us, or call 1-844-764-4440 for more information.
Call Us Today, 1-844-764-4440
Proudly Serving NJ, NY, PA ,CT & FL
2019

i

TEC Consultants. All rights reserved.