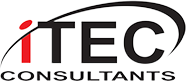 Contact Us Today!
1-844-764-4440
NJ - NY - PA - CT - FL

Teaming Up for Better Technology Integration
A Collaborative Approach for Business and Home Automation Consulting
Collaboration is imperative in order to give our clients the very best. iTEC Consultants works with architects, builders, landscapers and other professionals to create flawless spaces.
Whether building an outdoor living room with televisions and music into a brand new home or retrofitting an office security system with remote monitoring into an existing space, we leverage the expertise of our industry partners to go beyond our own. These beneficial relationships ensure that our clients receive unmatched service and value as well as the ultimate in both function and flawless design.
Interested in becoming an Industry Partner? Complete the form below and a member of our team will be in touch with you shortly to discuss partnership possibilities.
Call Us Today, 1-844-764-4440
Proudly Serving NJ, NY, PA ,CT & FL
2019

i

TEC Consultants. All rights reserved.