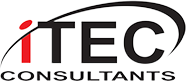 Contact Us Today!
1-844-764-4440
NJ - NY - PA - CT - FL

Innovative Phone System Installation
For Connected Homes and Businesses
Staying connected is more important than ever. Everyone depends on reliable business and home telephone systems, but not all platforms are created the same. Customize phone system installation for the very best in phone service.
Each home and business is unique, and our approach is no different. iTEC Consultants will custom-design and install a commercial or home phone system so you can communicate to anywhere, from anywhere. Using state-of-the-art equipment, this can include extras such as custom voicemail and intercoms.
iTEC has specialized in phone system installation for more than 25 years, so we know the ins and outs of designing and integrating contemporary phone systems. Put our expertise to work for your commercial, residential or marine space.
See why more builders rely on iTEC for trusted technology solutions expertly created. Contact us or call 1-844-764-4440.
Call Us Today, 1-844-764-4440
Proudly Serving NJ, NY, PA ,CT & FL
2019

i

TEC Consultants. All rights reserved.