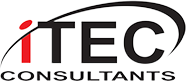 Contact Us Today!
1-844-764-4440
NJ - NY - PA - CT - FL

Smart Automation Security Systems for the Modern Home
Imagine how much more proactive you can be when your home system lets you know if your property has been damaged during a storm, while you are on a business trip on the other side of the globe. With the cutting-edge design of modern smart home automation security systems, you have the power to eliminate risk before a threat arrives. From hurricanes to night prowlers, nothing can penetrate the dynamic protective layering of smart home surveillance, automated control, wireless alarms, and remote locking.
With 25 years in the industry, the professionals at iTEC know how to design, develop, and install a state-of-the-art and comprehensive automated security system to elegantly fit within your home, completely undetected. Walk away from your home knowing your life is safeguarded.
Luxury Home Security for Intelligent Living
Your home is your sanctuary and holds within it assets you can't afford to lose., With a custom-designed automation security system, you no longer have to leave yourself open to vulnerability. iTEC will work with you to create an iron-proof system throughout your home, including:
Front-door monitoring, which gives ou the ability to check the security of your property at a glance, whether you are in the basement working or vacationing in another country.
Automated lighting to create the illusion of presence when you are away
Remote lock control so you can secure your space with the touch of a button, no matter where you are
Comprehensive surveillance camera installation to create a 360-degree view of your home or office, seamlessly integrated within you existing design and out-of-view.
Advanced Monitoring & Protection for Total Peace of Mind
This is the 21st century. You shouldn't have to work hard to protect your home and family. Smart home surveillance and complete automation system have the power to monitor, alert, and protect your property and possession whether you are on the slopes or entertaining guests.
iTEC automated security system solutions put full control in the palm of your hand. At the touch of a button, app, or touchscreen, you can shield your investments in an instant -- and then get back to living your life.
Call us today at 1-844-764-4440 or contact us here to find out just how secure your life can be with the power of smart technology.
Call Us Today, 1-844-764-4440
Proudly Serving NJ, NY, PA ,CT & FL
2019

i

TEC Consultants. All rights reserved.