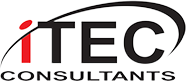 Contact Us Today!
1-844-764-4440
NJ - NY - PA - CT - FL

Take Home Automation to the Water
Refine Your Yacht with Automation Installation
See why more builders rely on iTEC for trusted technology solutions expertly created. To contact us, call 1-844-764-4440
Call Us Today, 1-844-764-4440
Proudly Serving NJ, NY, PA ,CT & FL
2019

i

TEC Consultants. All rights reserved.