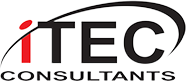 Contact Us Today!
1-844-764-4440
NJ - NY - PA - CT - FL

Pre-Wiring for Home Automation
Whether you would like to discuss the possibilities of incorporate automation technology into your home or are ready to pre-wire your property, we invite you to contact our team today.
Call Us Today, 1-844-764-4440
Proudly Serving NJ, NY, PA ,CT & FL
2019

i

TEC Consultants. All rights reserved.