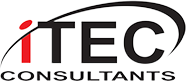 Contact Us Today!
1-844-764-4440
NJ - NY - PA - CT - FL

Living Room Home Automation for Endless Possibilities
Incorporate a Custom Atmosphere into your Living Space
The Convenience of Smart Homes
Discover the potential of transforming your living room with home automation. Call us today at 1-844-764-4440 or contact us here to learn more.
Call Us Today, 1-844-764-4440
Proudly Serving NJ, NY, PA ,CT & FL
2019

i

TEC Consultants. All rights reserved.