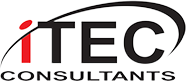 Contact Us Today!
1-844-764-4440
NJ - NY - PA - CT - FL

Create an Ambiance with Home Lighting Automation
From a calming glow for a restful night of relaxation to bright illumination that creates a vibrant energy, lighting choices have always played a role in creating an ambiance within the home.
With automation lighting control, any room can shift from one mood to another at simply the push of a button, while encompassing elegance and functionality.
Established Experts in Automated Lighting Control
iTEC has been creating and implementing systems that give you control of your lighting and other smart home features for more than 5 years. With these modern solutions, you can use a remote control or app to adjust settings, turn lights on or off and change from one mood to another. No more wondering if you've left the living room light on; control is in the palm of your hand!
By choosing iTEC home automation lighting control systems, you choose convenience, expertise, and a smart home system. Let iTEC help you implement these changes in your home. Contact us or call 1-844-764-4440 to learn more.
Call Us Today, 1-844-764-4440
Proudly Serving NJ, NY, PA ,CT & FL
2019

i

TEC Consultants. All rights reserved.