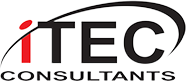 Contact Us Today!
1-844-764-4440
NJ - NY - PA - CT - FL

Home and Business Network Installation-Humanized
Fusing Design and Technology Perfectly Every Time
Make the most of all your home and business technologies with wired and wireless networking. This links technologies so you can control it all from a single source. iTEC Consultants is a leader in home and business network installation.
The right business, yacht or home network installation service demands more than plugging in a box. We assess your floor plans and exterior spaces to examine every possible option and hurdle. Thoughtful design is a must to ensure the system is flawlessly incorporated into your surroundings while delivering everything you desire.
When you want connected living, trust the experts at iTEC. With more than 25 years of industry expertise, we can guarantee an impeccable online experience every time you sign on.
Ready to see the numerous connectivity solutions iTEC has to offer? To contact us, call 1-844-764-4440
Call Us Today, 1-844-764-4440
Proudly Serving NJ, NY, PA ,CT & FL
2019

i

TEC Consultants. All rights reserved.