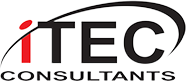 Contact Us Today!
1-844-764-4440
NJ - NY - PA - CT - FL

Home & Business Automation Consultation
iTEC Consultants delivers hands-on, detailed consulting so every project goes off without a hitch.
Before the project begins, we work with builders to review complex architectural plans and devise a tailored installation plan. This includes recommending state-of-the-art products and coordinating with vendors as needed. Its a meticulous planning process that ensures that your business or home automation installation doesnt include any surprises.
Superior Service from Technology Experts
Whether you're building a new house or want to wire an existing office or yacht, turn to iTEC. Our business and home automation consultants know exactly how to strategize so the solution meets your needs and surpasses your expectations.
Call Us Today, 1-844-764-4440
Proudly Serving NJ, NY, PA ,CT & FL
2019

i

TEC Consultants. All rights reserved.