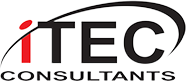 Contact Us Today!
1-844-764-4440
NJ - NY - PA - CT - FL
Make an Impression with Automated Motorized Shades
Smart Shade Control is a Touch Away
iTEC Consultants is your source for custom automated motorized shades for homes and commercial settings.
Imagine never having to adjust the shades when you go to bed at night, or having them perfectly attuned so the morning sun doesn't blare in. Shading control ensures your complete privacy at home, in the office or on your yacht all while letting you take advantage of scenic views. Countless style options guarantee the technology will blend seamlessly into any decor.
Whether its a skyscraper office or your personal residence, automated motorized shades customized to different rooms in a space can inspire your best life.
iTEC takes into consideration your settings, surroundings and style preferences when devising a custom shading solution. Revel in hassle-free shading control that allows you to maintain the ambiance of your choice.
Call Us Today, 1-844-764-4440
Proudly Serving NJ, NY, PA ,CT & FL
2019

i

TEC Consultants. All rights reserved.