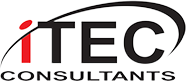 Contact Us Today!
1-844-764-4440
NJ - NY - PA - CT - FL

Life's Easier Remote Home Monitoring Systems
Today's networks and integrated systems require proper maintenance so they consistently operate in peak condition. Remote monitoring lets iTEC proactively detect, diagnose and resolve issues from anywhere in real time through a cloud-based system. For you, it means receiving responsive customer service whenever its needed and saving time and money as well.
Care & Attention from Automation Consultants
Many iTEC solutions can include remote monitoring. Want us to keep tabs on everything that's happening at your vacation home? Or see whats going on in the office while you're away on a business trip? iTEC responds should your platform require service and maintenance. We can diagnose and resolve many issues remotely. Skip the time it takes to wait for a technician with remote monitoring. Its that simple.
Learn more about our business and home automation consultants, and find out about the industries we serve. Contact us or call 1-844-764-4440.
Call Us Today, 1-844-764-4440
Proudly Serving NJ, NY, PA ,CT & FL
2019

i

TEC Consultants. All rights reserved.