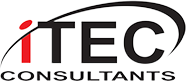 Contact Us Today!
1-844-764-4440
NJ - NY - PA - CT - FL

About iTEC Home Automation Consultants
For well over 25 years, our business and home automation consultants have delivered custom solutions that take convenience, luxury and safety to an entirely new level. Based in New Jersey, iTEC Consultants serves clients throughout the Tri-State area.
Our approach is what distinguishes us from other home automation and business network installation companies. Whether collaborating with builders and architects or dealing directly with home and business owners, we thoroughly assess your space, needs and investment. Then we present this information so you have every option possible to further customize your solution.
Pre-Plan Your Renovations with Automation in Mind
We leverage the latest innovations in the technology arena, bringing our clients state-of-the-art tools for simple living. Whether you desire a flatscreen with surround-sound in your home, need automatic shades for your hotel or want the security of CCTV, surveillance and remote monitoring, iTEC integrates technology flawlessly into your space. Our team partners with you to provide solutions that work for you, not the other way around.
Rethink the way you put technology to work for your home, yacht or business. Explore all of our services or contact iTEC at 1-844-764-4440.
See why more builders rely on iTEC for trusted technology solutions expertly created. To contact us, call 1-844-764-4440
Call Us Today, 1-844-764-4440
Proudly Serving NJ, NY, PA ,CT & FL
2019

i

TEC Consultants. All rights reserved.