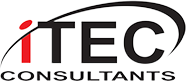 Contact Us Today!
1-844-764-4440
NJ - NY - PA - CT - FL

Outdoor Entertainment Systems & Solutions
Perfect for party hosting or everyday relaxation, rely upon our team to create an outdoor entertainment environment that will captivate both you and your guests.
See why more builders rely on iTEC for trusted technology solutions expertly created. To contact us, call 1-844-764-4440
Call Us Today, 1-844-764-4440
Proudly Serving NJ, NY, PA ,CT & FL
2019

i

TEC Consultants. All rights reserved.